History
Worthing Crematorium was opened by Worthing Borough Council, to serve the surrounding communities, on 5th January 1968.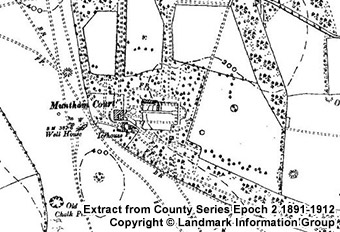 Muntham Estate contained many structures but the most significant was Muntham Court itself with its Gothic entrance lodges, stables, light house, ice house and pleasure grounds.
Although the Court was demolished in the early 1960s a monogrammed wall was left standing in tribute to the fallen estate.
The original architecture won a prestigious design award and the building is set in 42 acres of the beautiful South Downs National Park. The acreage once formed part of the great Muntham Estate.
Muntham Estate had a long, varied history and is mentioned in the Domesday Book and reached its peak in the 1800s when it covered 1,860 acres and stretched from Findon to Washington.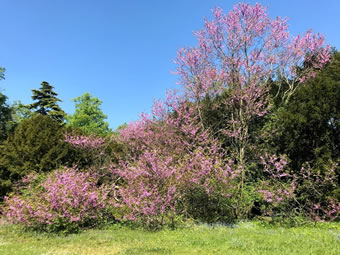 A Judas tree, reputed to be the largest in Europe, marks the northern approach to the site of the once great house and blooms each year displaying an abundance of pink flowers (see photo right).
You can see the entry of the ice house and it is possible to visit the estate's private cemetery which is located on the hill behind the Crematorium.
You can also download a site map of the Crematorium showing main areas of interest, access roads, car parks and main footpaths:

Worthing Crematorium site map (2,933KB)
Views of the remains of Muntham Court
Muntham Court - before demolition - Photo courtesy of Worthing Museum & Art Gallery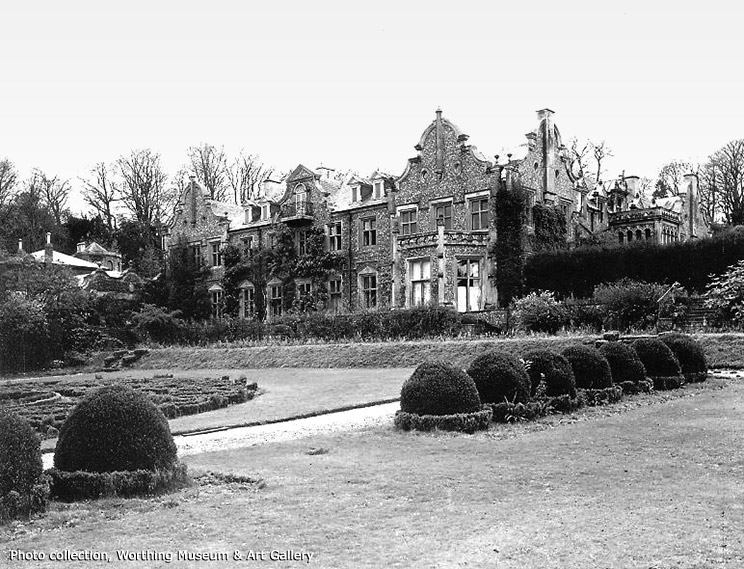 Muntham Court - Monogrammed wall
(also visible in the photo above just to the left of the Muntham Court building)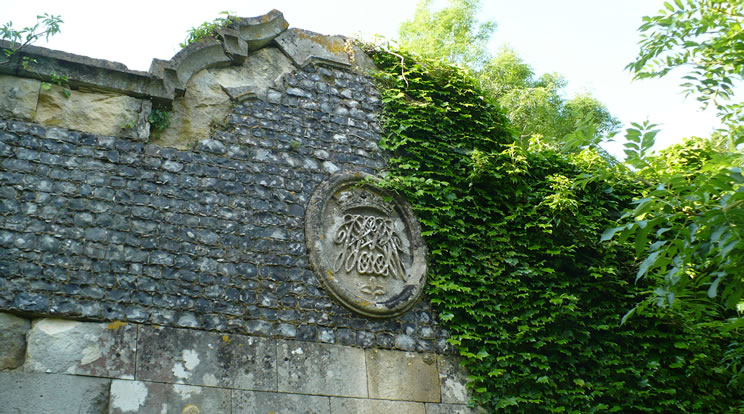 Muntham Court - Terrace steps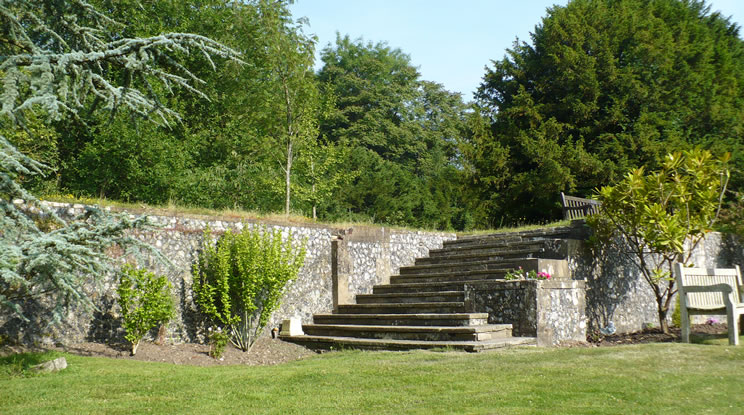 Muntham Court - View over grounds towards site of house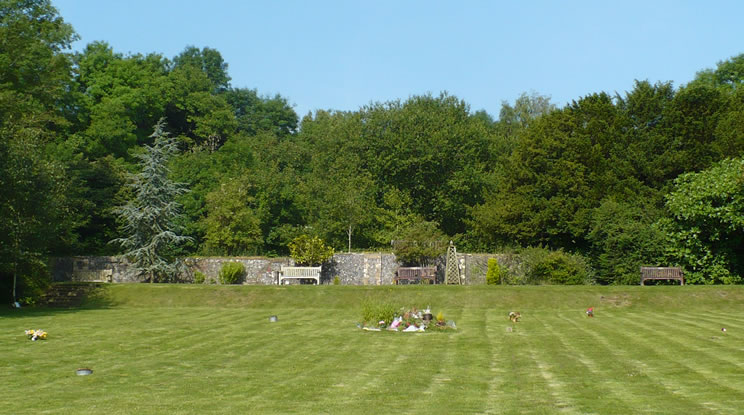 The Judas Tree, reputed to be the largest in Europe, marks the northern approach to the site of the once great house and blooms each year displaying an abundance of pink flowers