Wall of remembrance
The wall of remembrance is situated in a tranquil spot within the memorial gardens and can be viewed at any time.
All plaques will now be made of black granite and the inscriptions are highlighted with gold leaf. This change from Red Balmoral is due to a lack of suitable Red Balmoral stone available for the plaques to be made of. The plaques can have more than one name in the inscription or you may choose to leave space for a name to be added in the future.
We will write to you before the lease expires to give you the option of renewing the term.
Apply for this memorial
At the moment applications for this memorial can only be made by downloading, completing and returning the below form, although we will have online applications soon. All memorial applications are subject to Worthing Crematorium's memorials terms & conditions and regulations.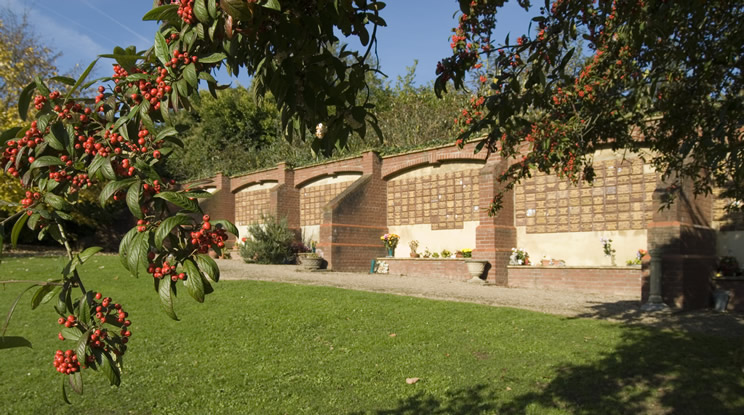 Where is the wall of remembrance?
You can download a site map of the Crematorium showing main areas of interest, access roads, car parks and main footpaths: